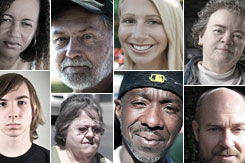 Online High Value Care Cases
Learn how to eliminate unnecessary healthcare costs while improving patient outcomes with these interactive cases on high value care.
The 30- to 60-minute topics can be completed on your desktop, laptop, tablet, or smartphone. Review the cases, answer the associated multiple-choice questions, and read through the critiques. You can also download the take-home tools to help you incorporate HVC principles into your practice. The cases offer free online CME and may fulfill risk management/patient safety CME required by some states. They have also been approved by ABIM for 13 MOC medical knowledge points and patient safety credit.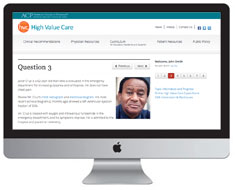 ---
Note that in order to access the cases, you will be asked to provide a username and password.
Your American College of Physicians username/password is the same as what you use to log into ACP Online, Annals.org, MKSAP, ACP Smart Medicine, and many other web products of the ACP. If you believe you have an ACP account but forget your username or password, you can simply reset your password. If you have never done online business with ACP and need to create a complimentary account, simply complete this short registration form for FREE access.
---
Development of this program was funded by the California Healthcare Foundation.
Dissemination of this program was funded by an ABIM Foundation Choosing Wisely Grant.
High Value Care Videos
View our entire collection of videos
on High Value Care.
Watch the Videos